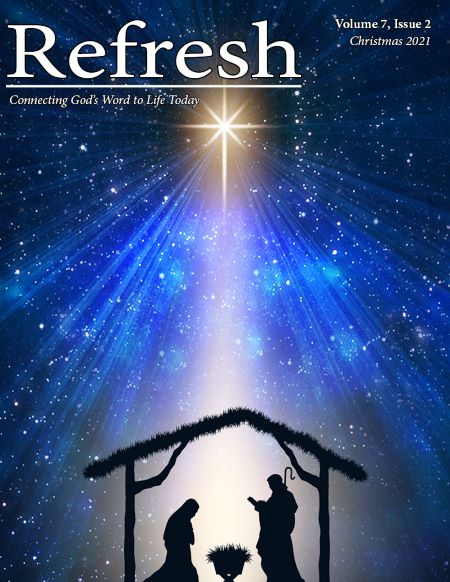 I'm published in Refresh Magazine!

I have a devotional in the December edition of Refresh Magazine, an online Christian publication from Lighthouse Christian Publishing. There are 19 articles – one for each day of December before Christmas Day!

I'm on page 43!

Here is some info on how to pull it up:

Viewing & Downloading the Magazine

Be sure to choose whether you want to view your free issue of Refresh as a magazine (seeing a left and right page at the same time) or as single pages. Click (or tap) the link below for the version you prefer.

If you choose magazine style, you can use the Adobe PDF reader on your computer to make the pages flip from the inside out (select "full screen" mode when prompted). For other PDF viewers, scroll through the issue to read articles, or simply click on the article titles on the Contents pages to view an article.

Please be sure to let the magazine load for a minute before you scroll down; it's a large file with many photographs.

Click the links below to view the magazine:

Magazine-Style: If you would like to view the magazine on your computer in "spreads" (a left and right page, as in a magazine), click here.

One Page at a Time: If you would like to view the issue one page at a time, which is better for phones or tablets,
click here
.

If you would like to subscribe to the magazine, which comes out quarterly, you can do so
here:

Thank you for following Under the Magnolia Tree!